Georgian Bay Cottages for Sale | Parry Sound
Discover Georgian Bay's stunning rugged beauty & endless possibilities for boating and waterfront living. From remote small cabins & private islands to luxury year-round homes & cottages, Georgian Bay offers a diverse selection of properties for every lifestyle. Explore current MLS® listings for Parry Sound Georgian Bay cottages, waterfront homes, island properties, and vacant waterfront lots for sale. Includes Pointe-Au-Baril, The Archipelago, Killarney, and McDougall areas. If you can't find a property that ticks off all the boxes let us know & we will email you new listings that meet your criteria as soon as they come to market. We know the Parry Sound area well & are well versed in the current real estate market. Call with any questions.
Search below for all current Georgian Bay cottages for sale on the Lakelands Real Estate Board. Includes current listings for year round homes & vacant lakefront properties. Updated daily, these MLS® properties are supplied through the Canadian Real Estate Association & are provided by participating brokers. If these cottages don't tick off all the boxes we can send automatic listings that may meet your criteria.
Georgian Bay Real Estate Questions? Call or text us @ 705 783 7718.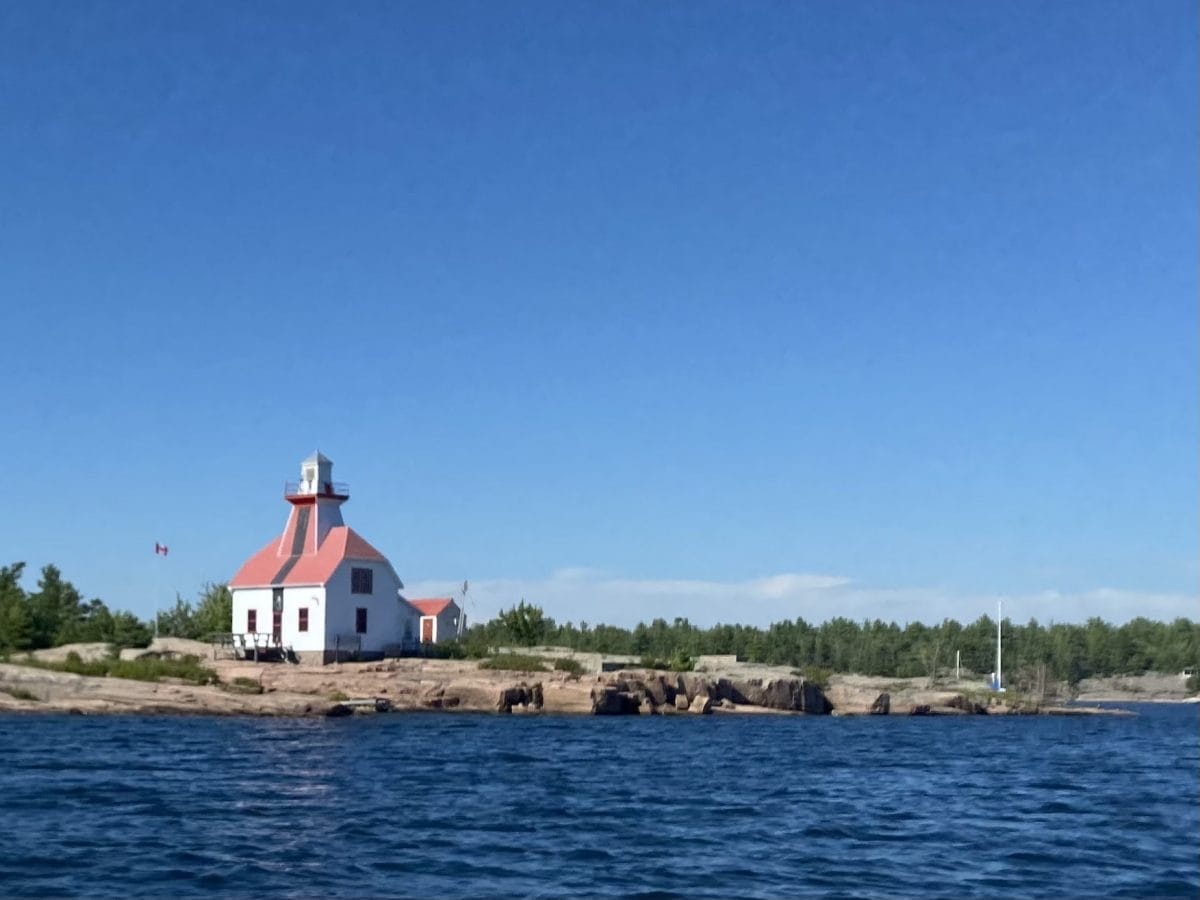 Georgian Bay - Parry Sound Area Map
Historical Real Estate Snapshot
2019 - 62 waterfront properties sold $70,000 - $2,525,000 Median Sale Price $430,000
2020 - 105 Georgian Bay properties sold $94,000 - $2,676,400 Median Sale Price $630,000
2021 - 88 Georgian Bay properties sold $236,000 - $3,500,000 Median Sale Price $829,000
2022 - 54 Georgian Bay properties sold $280,000 - $5,200,000 Median Sale Price $855,000
Includes private islands, water access mainland, direct road access cottages & vacant land. *Freehold properties on the Lakelands Real Estate Board
Current Listings on Georgian Bay
Georgian Bay Average Waterfront Property Sale Price
Georgian Bay Waterfront Real Estate Sales Volume